Description
Made to skife leather and other materials. Perfect for fleshing fine detailed areas around the eyes, lips and nostrils during cape preparation. Recommend for right handed person,  a left handed person must cut the head off and weld on the opposite side.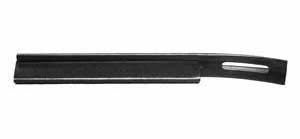 also available is the "SUPER SKIVER" which is flatter and works great to flesh on a flat beam or table.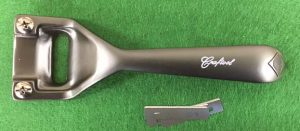 EXTRA BLADES ARE ALSO AVAILABLE IN 6pk AND 25pk.  Both use the same blades!!