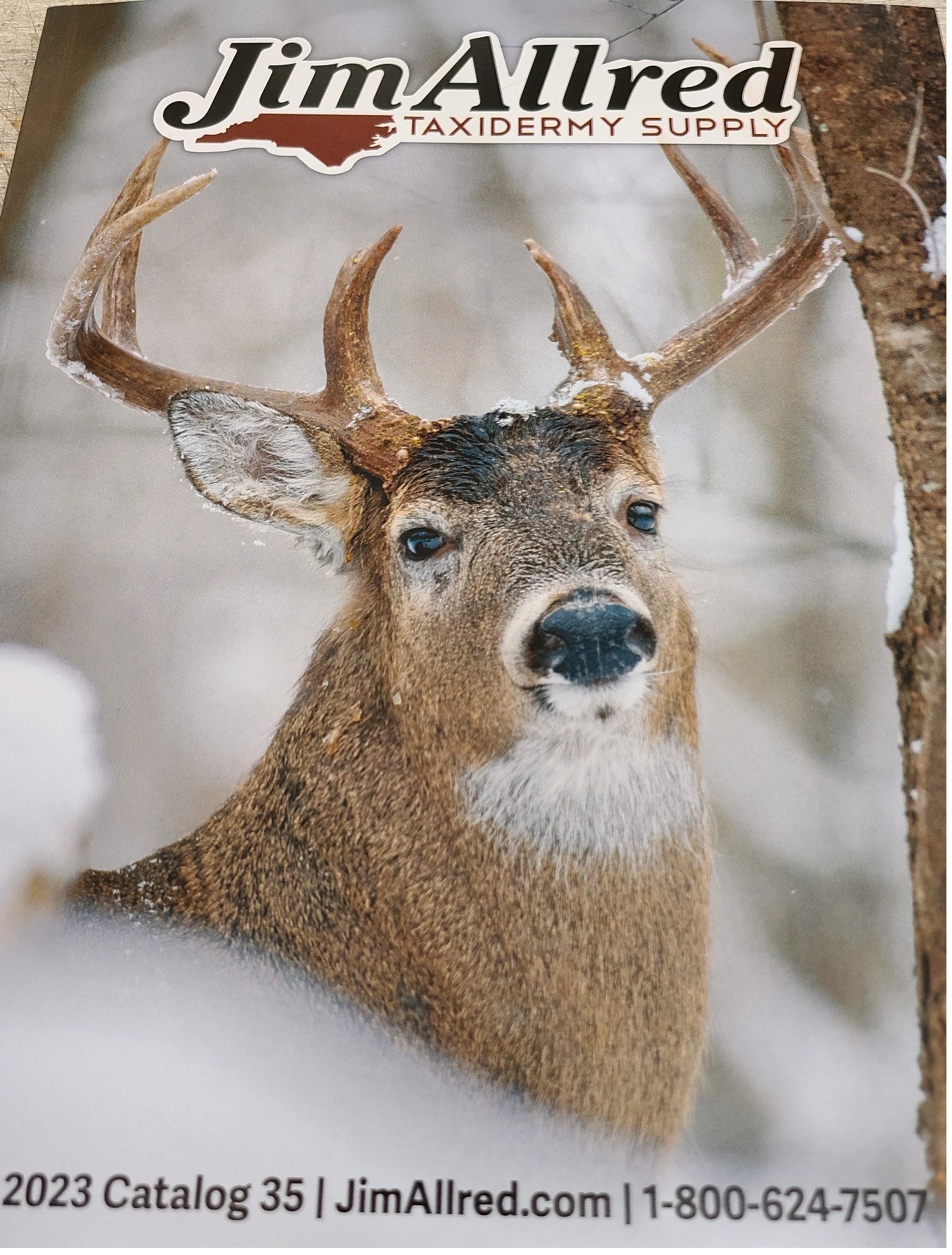 RUB-ON PAINTS


Exclusively made by Jim Allred and excellent for painting fish.   Great for overall painting and fine scale detail work.    Set of four or can be purchased separately.
---
Shiva Iridescent Paintsticks

Paintsticks are oil stiffened with wax.  Self-Sealing.  A simple way to tip scales.  Six different colors are available.
---
Pearl-Ex Powder Kit

32 jar kit of powders used exclusively in Rick Kranes fish paint DVD's.  Kit includes all the colors you will need to paint all fresh and saltwater fish.  A must for serious fish taxidermist.
---
Airbrush Ready

Lifetone and Hydro/Mist Paint
Select Desired Color:
8oz Airbrush ready paint, offers natural colors that are ready to use and easy to apply.  Lacquer or Waterbased
Paints

Gill Red 101

Dusty Pink 103

 Dark Red 104

 
 Red Violet 105

Mars Red 106

Bright Flesh 107

Rich Brown 201

Burnt Sienna 202

Dark Brown 203

Mallard Tan 204

Cocoa Brown 205

Buckskin Tan 206

Bright Yellow 301

Golden Yellow 302

Yellow Ochre 303

Wood Duck Yellow 304

Transparent Amber Oxide 353

Light Green 401

Medium Green 402

BUY
Dark Green 403

Black Green 404

Transparent Light Green 451

Transparent Medium Green 452

Transparent Dark Green 453

Transparent Bright Green 454

Gold Toner 500

Ocean Blue 501

Deep Violet 502

Sailfish Blue 503

Pale Blue 504

 
Jet Black 601

 
Paynes Gray 602

Neutral Gray 603

Off White 701

Pure White 702

Ivory White 703

Vivid Orange 801

/
Mallard Orange 802

Arctic Orange 803

Iridescent Red 911

Iridescent Gold 931

Gold Pearl 932

Bronze Metallic 933

 
Gold Sparkle 934

Deep Gold Metallic 935

Deep Gold Pearl  936

Iridescent Green 941

Bass Green Metallic 942

Iridescent Blue 951

 
Silver Metallic 971

 
Silver Pearl 972

White Pearl 973

Chrome-Lacquer Only 974

Red Pearlescent-Lacquer Only 912

Green Pearlescent-Lacquer Only 943

Violet Pearlescent-Lacquer Only 952

Blue Pearlescent-Lacquer Only 953

Turquoise Pearlescent-

Lacquer  954 Only

Gray Pearlescent-Lacquer Only 961

Chrome Pearlescent-Lacquer Only 975

Copper Pearlescent-Lacquer Only 982


Candy Colors

Candy Gill Red 171


Candy Rich Brown 271

 
Candy Bright Yellow 371

Candy Golden Yellow 372

Candy Light Green 471

Candy Medium Green 472

Candy Dark Green 473

Candy Sailfish Blue 573

Candy Paynes Gray 672

 
 
Candy Vivid Orange 871


Sealers and Topcoats

 
Basecoat Sealer 100


available in 8oz, quarts and gallons



 
Gloss Topcoat 200


available in 8oz, quarts and gallons



 
 
Liquid Crystal LT-LC


available in, aerosol,  quarts and gallons



 
Liquid Crystal Aerosol-Lacquer Only LT-AR

 
Satin Topcoat 300

Hydro-Mist Thinner 900


8oz Container



---